Coming Up!
March Program:
"Building a Low Maintenance Rose Garden"
Come be inspired from an interesting and educational presentation by Consulting Rosarians Steve and Dianna Steps from the Santa Clara Rose Society as they take you through the trials and rewards of building a low maintenance rose garden.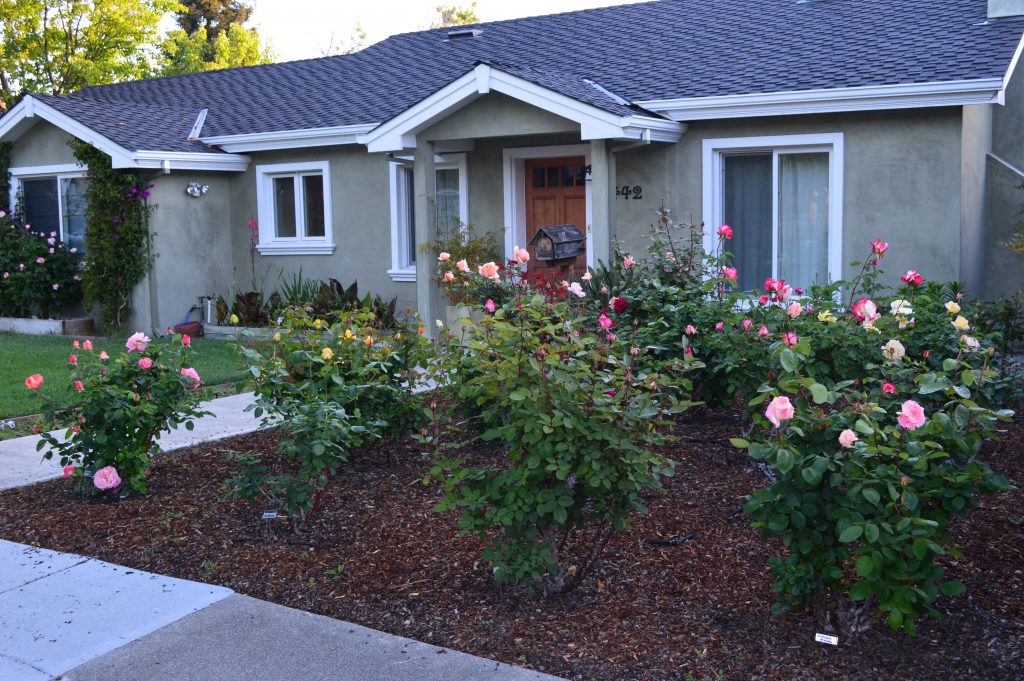 Date:  Tuesday, March 21st, 2017
Time:  7:30pm – 9:00pm (during the monthly membership meeting)
Location:  Veterans Memorial Senior Center
Address: 1455 Madison Ave., Redwood City, CA 94061
Speaker: Steve and Dianna Steps
Note:  Non-members are welcome.