Take the Time to Smell the Roses
2023 Queen of Show: "Estelle" (Hybrid Tea) by Robin Rosenberg
---
Monthly Membership Meeting
Tuesday, October 17th, 2023
Mini Arrangement Hands-On Workshop
by Barbara Gorden and Karen Flores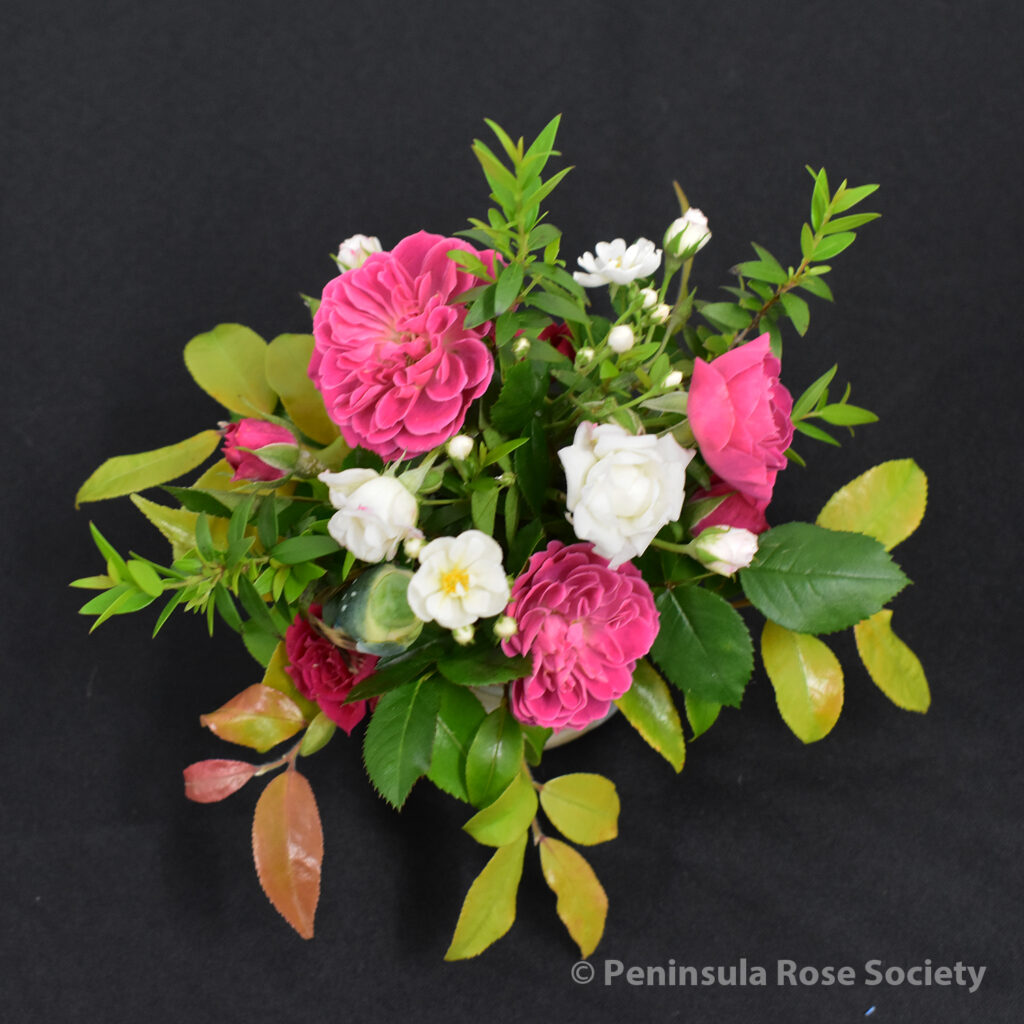 mini arrangement by Pam Schenk

Tuesday, October 17th
Topic: Mini Arrangement Hands-On Workshop
Speakers: Barbara Gorden and Karen Flores
7:00pm – 9:00pm
Veterans Memorial Senior Center
1455 Madison Ave, Redwood City, CA 94061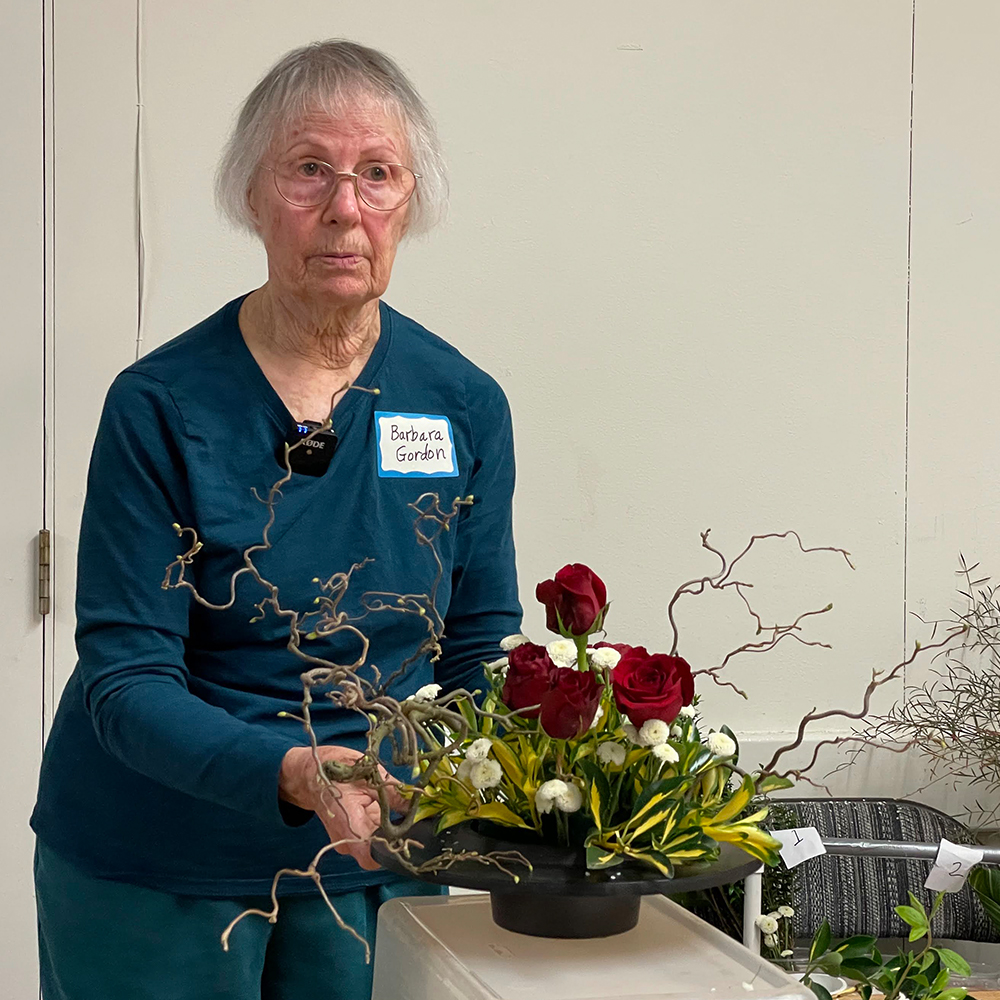 About the program:
A generous and inspiring friend of the Peninsula Rose Society, Barbara Gordon (right) grows around 400 roses in her Mountain View Garden with fruit trees, camellias and other flowers as complements. Barbara is an ARS Consulting Rosarian, ARS Rose and Arrangement Judge, Camellia Judge, and a National Garden Club Judge. Barbara was formerly a Sogetsu Ikebana teacher and a kindergarten teacher.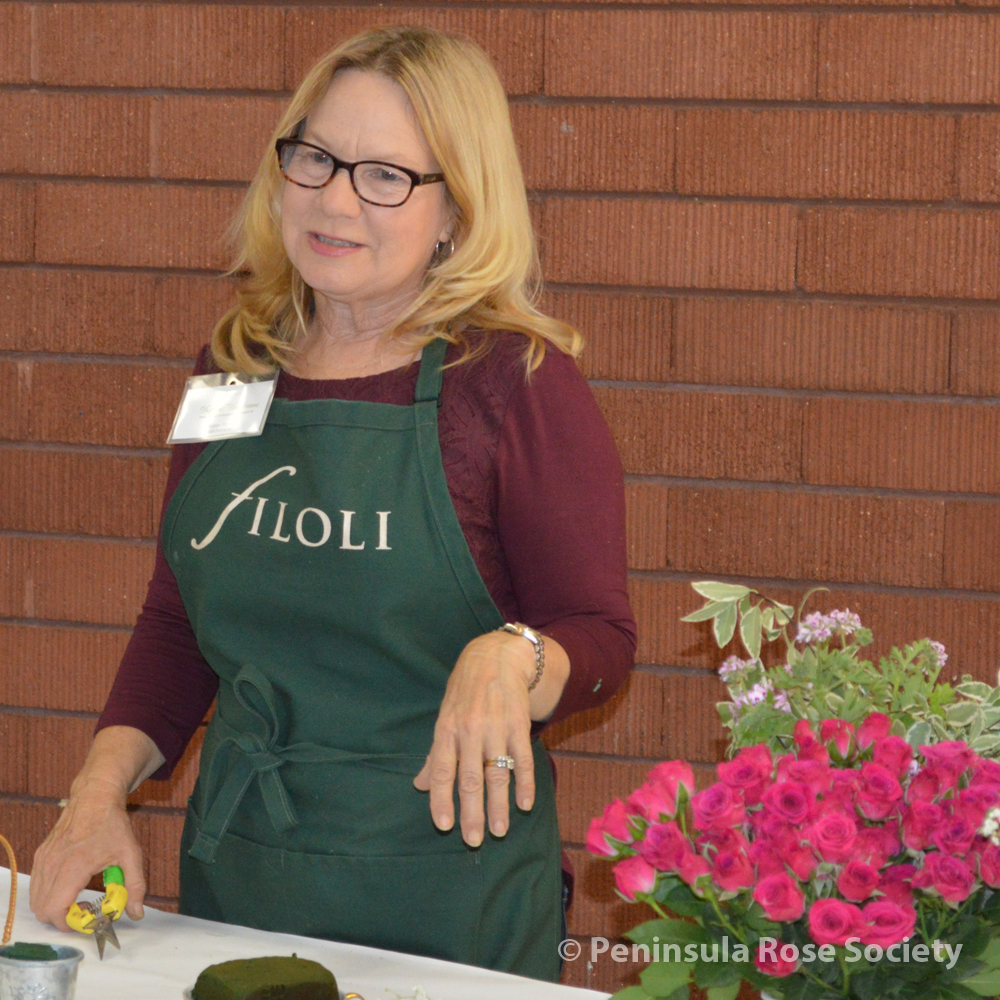 Our own Karen Flores (left) is a flower arranger extraordinaire and winner of the American Rose Society Bronze Medal for her service to the Peninsula Rose Society. She is a superb arranger and an inspiring teacher who has been very supportive and helpful to PRS.

Members must respond to Judy Webster ([email protected]) if you will be attending so you can be supplied with supplies and flowers. It is important to have an accurate count! Thank you.
---

Ask Our Experts
Pruning, Diseases, Fertilizing,
Monthly Rose Care, Tool Care,
Propagation and More
2023 King of Show: "Hot Princess" (Hybrid Tea) by Sandee Kolter
Join Us
We have a diverse group of rose lovers with a host of benefits

Benefits include:
• Sharing of information and ideas
• A monthly newsletter with rose care, how to, and local and national events. 
and much so much more!