Take the Time to Smell the Roses
2023 Queen of Show: "Estelle" (Hybrid Tea) by Robin Rosenberg
---
Monthly Membership Meeting
Tuesday, June 20th, 2023
How Climate Change is Changing Our Plants
by Frank Niccoli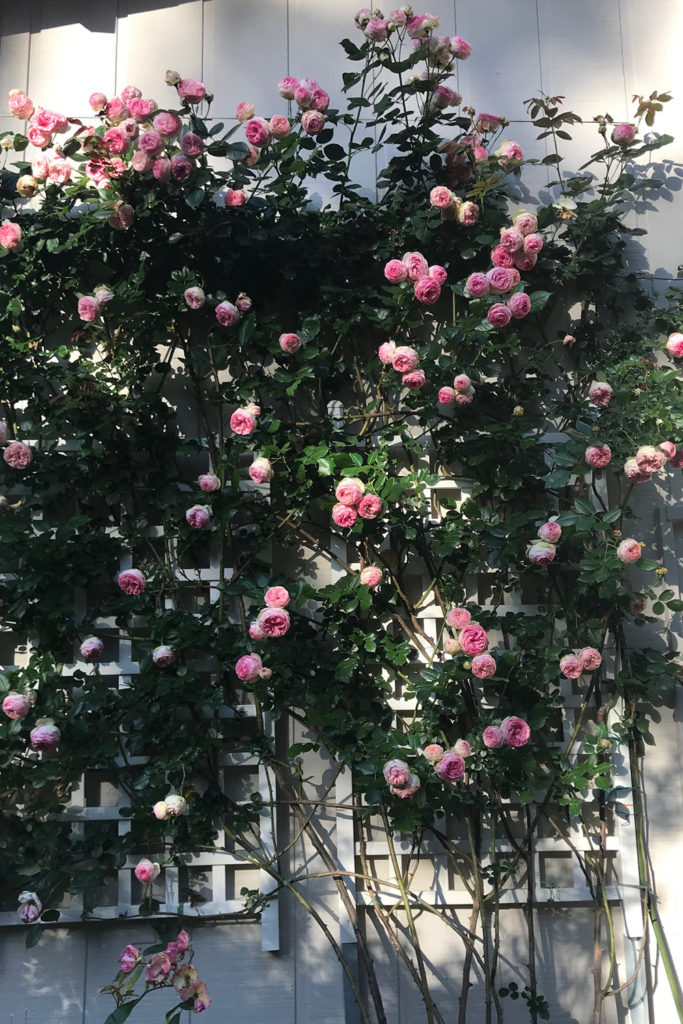 "Eden" (Climber) by Lydia Truce

Tuesday, June 20th
Speaker: Frank Niccoli
7:00pm – 9:00pm
Veterans Memorial Senior Center
1455 Madison Ave, Redwood City, CA 94061

About the speaker:
Frank Niccoli has been a gardener for over 50 years. He has a degree in horticulture from Cal Poly, San Luis Obispo. He was a researcher with Fairfield Osborn Preserve, and Galbreath Preserve attached to Sonoma State University. He has been teaching at Foothill College since 1999 and at Merritt College since 2014.
His company, The Village Gardener, has won 3 Sweepstakes Awards (best garden out of all entries) in addition to winning numerous First place and Achievement Awards for Construction and Maintenance. He has built 4 gardens at the prestigious San Francisco Flower and Garden Show winning 2 gold medals, 2 silver medals and a bronze. He served for 8 years as Director of Resource Management for the California Landscape Contractors Association. Under his leadership, CLCA has developed a Water Management program that is currently being used by over 600 landscape contractors in California. Currently he is the State President of the California Landscape Contractors Association. He is also an accomplished cook and a published poet.
Frank teaches from the perspective of a gardener for over 50 years and a contractor who has been in the business for 40+ years. He has a passion for sustainability and environmental stewardship. Come listen to his views on our changing climate.
---

Ask Our Experts
Pruning, Diseases, Fertilizing,
Monthly Rose Care, Tool Care,
Propagation and More
2023 King of Show: "Hot Princess" (Hybrid Tea) by Sandee Kolter
Join Us
We have a diverse group of rose lovers with a host of benefits

Benefits include:
• Sharing of information and ideas
• A monthly newsletter with rose care, how to, and local and national events.
• Weekly social chats on Zoom
and much so much more!